Room Management & Travel Logistics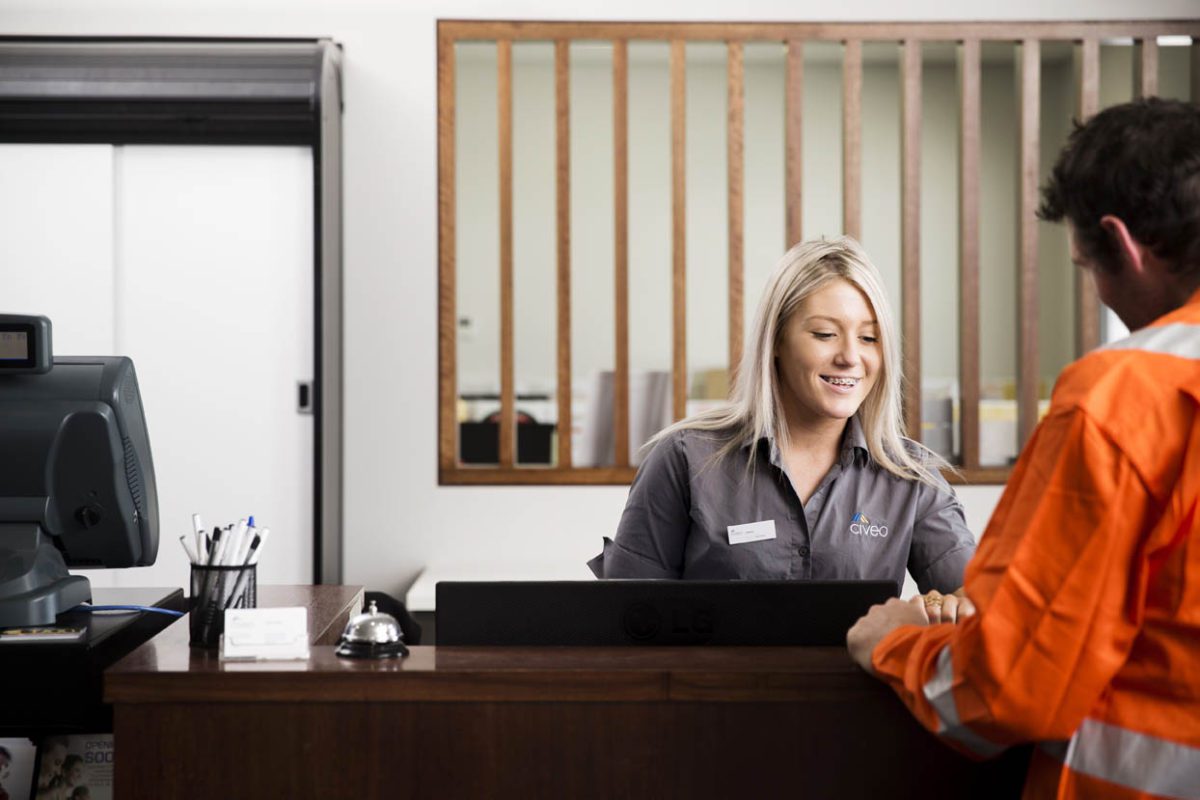 Civeo's lodge operations platform is supported by a software system tailored to the unique needs of the workforce accommodations industry.
Integrated Logistics Systems & Software
Our integrated system manages two key aspects of our guest and client services: Reservation Management and Travel Logistics Management.
The integration between room bookings, travel logistics, and a complete property management system ensures that redundancy between software is eliminated. The platform can also be accessed by our clients' reservations and travel coordinators (or subcontractors) with permission-based functionality.
Room Management & Service Tracking
While we can manage the room reservations process on your behalf, we can also enable your company's travel coordinators the ability to manage reservations for your contracted allotment of rooms 24/7 through an online portal.
Features:
Reserve and confirm bookings within 12-24 hours prior to guest arrival at site.
Rostering to book groups of guests together in a single booking.
Manage changes, cancellations and extensions to guest bookings.
24-hour timely and accurate check-in/out of guests.
Cross-property booking and availability.
Assign a specific room number to a guest.
Program proximity key cards, providing guests controlled access to their room, the appropriate dormitory wing where their room is located and common areas throughout the facility.
Track and monitor card swipes and services used within the lodge property for billing purposes.
Travel Logistics Management
Our Travel Management services make the complex world of workforce logistics simple. We do this by helping our clients manage the guest experience as they travel from home to work and back. Our 24-hour travel support services assist guests with flights, ground transportation and room bookings in one consolidated itinerary.
Features:
24/7 Travel Services support team.
Manage charter and commercial flight reservations.
Manage ground transportation reservations.
Inbound/outbound passenger manifests balancing.
Crew Link: integrates crew schedules directly into flight, ground transportation, and room reservation.
Set up pre-access mobilization requirements such as Drug and Alcohol, Orientation, and list of certificates.
How can we serve you today?
For service inquiries in Canada, please call 1.800.314.2695 or message us by clicking below.
Contact Us